Hi! I'm Jenn Nightlinger, a Certified Health Coach, Executive Leader with Young Living Essential Oils, Detox & Declutter Whiz, & Head Chef of our family kitchen!
I'm a Mom of 1 teenage son, 3 grown stepchildren, & 5 rescues pets.
My road to recovery, after YEARS of being sick, due to developing debilitating chemical sensitivities, was a long and arduous one but has since made me a huge believer that living a non-toxic and clutter-free life will help you discover your energy and reclaim your vibrancy!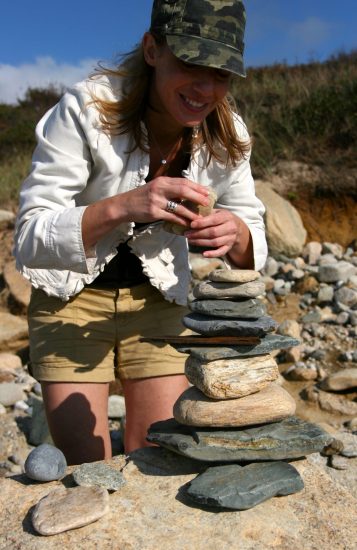 Since graduating from the Institute for Integrative Nutrition, I've been inspired to create Vibrant Life Project, a wellness platform to advocate maintaining a healthy lifestyle through holistic approaches, clean eating, uncluttered living (emotionally & physically), and creating a chemical-free home!
My pursuit for a healthier and happier way of living has made me deeply passionate about teaching how you too can; detox your body, declutter your life, and discover your energy!
I firmly believe that Young Living's products can enhance the overall wellness for anyone- even that of your four-legged friends! It is my mission to educate and inform knowledge seekers about the uses of natural products and the power they hold to help you live above the wellness line!
Hey friend! As you browse around, I hope you find your questions about essential oils are answered here.  As a Young Living member we are proud to be part of a company that focuses on maintaining the ultimate, industry-leading standard in essential oil products. Young Living offers an extensive line of essential oils and essential oil-infused, plant-based products that represent the best of nature—through the standards of the Seed to Seal program.
Ready to learn more? Click below to start your wellness journey through essential oils!